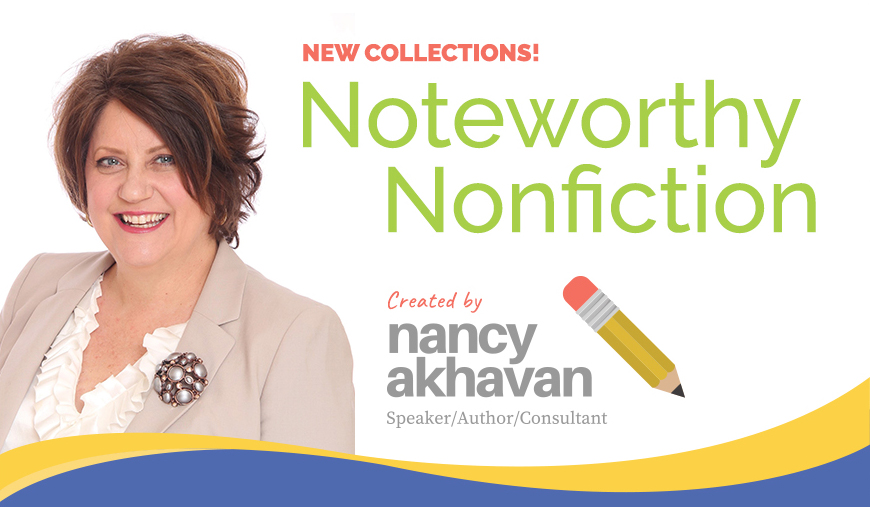 Nancy Akhavan is a dynamic and engaging speaker, consultant, and author. She has worked with teachers, instructional coaches, principals, district leaders, and staff across the United States. All of her work with districts, schools, and teachers begins with a firm commitment to student learning, engagement, and achievement.
The Noteworthy Nonfiction Collections
Nancy Akhavan has developed 8 exclusive nonfiction book collections for Grades PreK–6, available only through AKJ Education. Nancy uses her content area literacy expertise to guide her book selection. She has thoughtfully prepared lessons, activities, and teacher tips to pair with the collections that when put into practice should increase students' ability to read informational text and write analytically in content areas.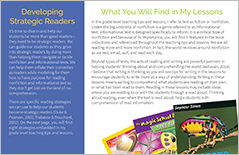 Nancy's Intro to
Noteworthy Nonfiction
Includes 8 essential informational text comprehension strategies!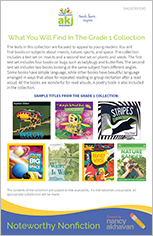 Grade Level
Collection Overview
Includes a breakdown of what is included in each collection!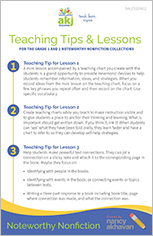 Collection-specific
Teacher's Guide
Includes 3 teaching tips and 3 classroom lessons!